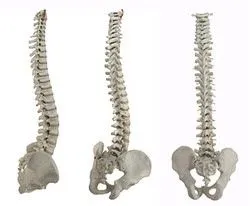 What is Chiropractic?
Chiropractic is a health care profession that focuses on disorders of the musculoskeletal system and the nervous system, and the effects of these disorders on general health. Chiropractic care is used most often to treat neuromusculoskeletal complaints including, but not limited to back pain, neck pain, pain in the joints of the arms or legs and headache pain.
Doctors of Chiropractic practice a hands-on approach to health care that includes patient examination, diagnosis and treatment. Chiropractors have broad diagnostic skills and are also trained to use therapeutic and rehabilitative therapies, as well as to provide nutritional, dietary and lifestyle counseling. Chiropractic has been utilized throughout history to facilitate healing, and is the largest drugless healing profession in the world. It is recognized as beneficial in hundreds of countries and is often a benefit in government mandated healthcare. It is widely utilized by professional sports teams and athletes in addition to the US military and Medicare.
The most common therapeutic procedure performed by doctors of chiropractic is known as "spinal manipulation" or "chiropractic adjustment". The purpose of the adjustment is to restore more normal joint mobility and alignment by exerting either a manual or instrument applied force to a joint that is either frankly misaligned or hypomobile (restricted in it's normal mobility). The misalignments or hypomobility can be the result of injury, such as an auto or sports injury, improper lifting or repetitive microtrauma. Repetitive stresses such as sitting in an awkward position for a prolonged period of time with poor spinal posture can also result in spinal injury. In either case, injured tissues undergo physical and chemical changes that can cause inflammation, pain and diminished function for the sufferer. Adjustments can restore normal mobility and mechanics, reducing stress to the affected joints and tissues, thereby alleviating pain and muscle tightness and allowing tissues to heal.
In many cases of back, neck or extremity pain, chiropractic care may be the primary method of treatment. Chiropractors successfully treat patients with sciatica, fibromyalgia, headaches, sprains, strains and various other painful situations. When other medical conditions exist, chiropractic care may complement or support medical treatment by relieving the musculoskeletal aspects associatied with the condition. Many patients report increased energy and a sense of well being after adjustments as a result of irritated nerves being relieved of stress.
Chiropractic doctors may assess patients through clinical examination, laboratory testing, diagnostic imaging and other diagostic interventions to determine when chiropractic treatment is appropriate and when it is not appropriate. Chiropractors readily refer patients to the appropriate health care providor when chiropractic care is not suitable for the patient's condition, or the condition warrants co-management in conjunction with other members of the health care team.